Trophies, for me, are more than meaningless.

When I look at another user's trophy list, I'm able to ascertain a lot of information about that user. For example, if that user has a high completion rate it hints at dedication, commitment, and follow-through. Some trophies require socialization, organization, and teamwork (like the ones requiring people on your friends list to do something all at the same time, for example), while others require a user to appropriately utilize available resources in order to realize a goal (read: trophy guides). Then, of course, there are the trophies that show pure skill (when I see these I think that user has some serious hand-eye coordination).

Additionally, I think trophies are better than achievements because they reward completion. With achievements, there is no drawback to picking and choosing the ones you want the points for; with trophies, the drawback to picking and choosing is that you can't get the big shiny platinum if you do.

All that being said, here is a listing of my games. Thanks for reading and comment if you like!

Shaun White Snowboarding



"Platinum Trophy"
September 1st, 2009

This was my first platinum trophy. I was a huge fan of 1080° Snowboarding on the N64 back in the day, so when I saw this game I had to get it. It was a blast. The gameplay was great and I had fun playing local and online co-op.
The "OMG!" trophy was my introduction to grinding, though, and I actually used a glitch to get to 1,000,000 respect at the very end.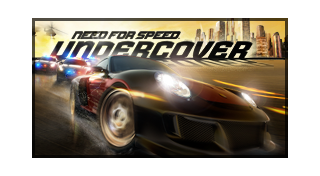 Need for Speed Undercover



"Platinum Trophy"
September 22nd, 2009

Overall, I was disappointed with this title. It was unimaginative in storyline and gameplay. I knew how the plot would turn out halfway through, and it was just mindless driving after that (with little challenge from the police).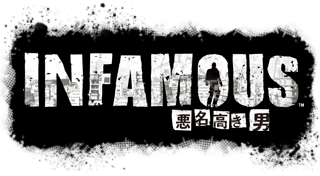 InFamous



"InFamous Platinum Trophy"
October 10th, 2009

This is still one of the greatest games I've ever played. Getting to platinum was a joy, and it flew by.
The only troublesome stunt was Splash and Crash, and the shards were kind of a pain, but nothing to take away from my enjoyment of the game.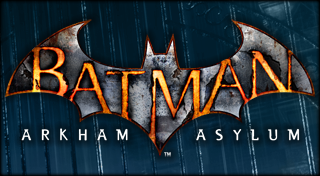 Batman: Arkham Asylum



"Platinum Trophy"
November 8th, 2009

Being Batman was everything I ever thought it would be. And more. I kept playing this game long after achieving platinum because the challenges were so much fun.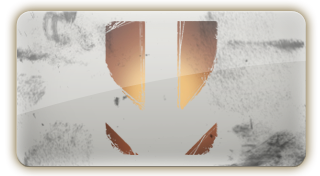 Skate 2 (US)



"Platinum Trophy"
December 2nd, 2009

Growing up, I was a big fan of Tony Hawk's Pro Skater series on the PlayStation. So when I played Skate 2, I was in love. Using the analog stick for tricks was different, but it actually felt more natural after a while.
Definitely some grinding here, though, for "Online Legend."

Midnight Club: Los Angeles + South Central DLC



"The Completist!"
January 20th, 2010

I started playing this game for two reasons: I was really into tuning cars at the time and it was a Rockstar title.
In the end, the game was a blast and a lot of fun. It got real easy once the motorcycle unlocked, and "Have Car, Will Travel" required a lot of grinding, but it was still a very good time.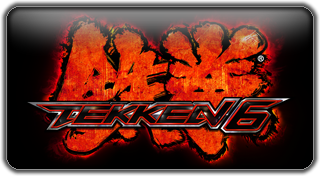 Tekken 6



"Tekken Fanatic"
February 9th, 2010

I'm not usually a fighting game fan, but my brother loves the Tekken franchise so I played this game with him. I'm not that good, but to watch someone who has true skills in this game is pretty amazing!
The trophies were all really easy.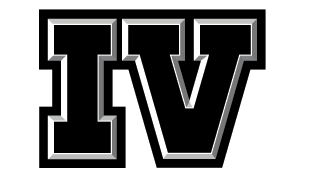 Grand Theft Auto IV + The Lost and Damned, The Ballad of Gay Tony DLCs



"Taking A Liberty"
March 24th, 2010

I've managed to get 100% on every Grand Theft Auto game starting with Grand Theft Auto III, so there was no question I would get 100% in this version as well.
Even though "Wanted" was a grind, it was nothing compared to attaining the "King of San Andreas" criminal rating level in Grand Theft Auto: San Andreas.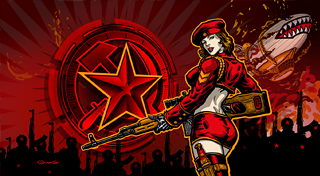 Command & Conquer: Red Alert 3


"Platinum Trophy"
March 30th, 2010

I played the original Command & Conquer when I was in junior high, and I've loved the franchise ever since (although some versions have definitely been better than others…). As with most PC games adapted for the console, this game certainly has its limits. The gameplay is exceptional, though, and kept me engaged until the end.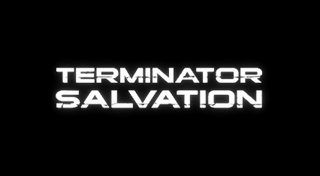 Terminator Salvation



"Determinated"
May 17th, 2010

Even though I purchased and played it due to my love of the Terminator movie franchise, I might as well have just played it for an easy plat. The cover system was slightly novel, but everything else was unimpressive.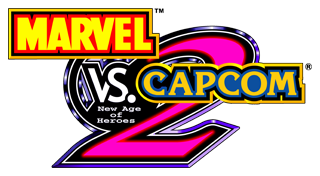 Marvel vs Capcom 2
100% on July 4th, 2011

I got this game because I am a huge fan of both Marvel and Capcom. It was exactly what I expected since I played it quite a bit on the PlayStation 2, but it was fun to play online matches and earn trophies!

WipEout HD + Fury DLC



"Transcendence"
July 4th, 2011

After taking a year off from gaming, I returned to finish up this beast. I've played WipEout games since the beginning, as I was actually introduced to them through their amazing soundtracks.
Not much else to say here except that Phantom-class Chenghou Project against elite AI was ridiculous!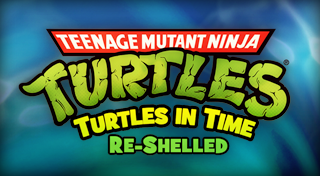 Teenage Mutant Ninja Turtles: Turtles in Time Re-Shelled
100% on July 10th, 2011

Another PSN title I picked up for nostalgic reasons. I played this quite a bit on the arcade when I was younger, so I remembered a bunch of it.
The only difficulty was with "I Will Survive," but it came with practice.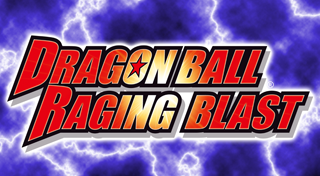 Dragon Ball Raging Blast



"100% Complete"
August 1st, 2011

I've played the Budokai Tenkaichi series for years on the PlayStation 2, so I was very excited to play this game and earn some Dragon Ball trophies. It was a little simplified in its controls, but gameplay was still a blast.
I do have to say, "All Ruined" and "Battle Bonus Complete" were somewhat painful, but definitely achievable.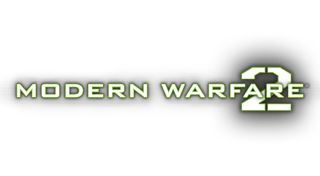 Call of Duty: Modern Warfare 2



"Is That All You Got?"
August 7th, 2011

I don't play a lot of shooters, but this game was pure quality. I'm aware that not everyone likes COD, but I really enjoyed the story and the gameplay. Spec Ops was solid as well.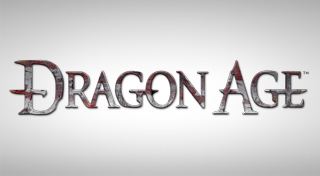 Dragon Age: Origins + Warden's Keep, The Stone Prisoner, Return to Ostagar, Awakening, Darkspawn Chronicles, Leliana's Song, The Golems of Amgarrak, Witch Hunt DLCs



"The Ultimate Reward"
August 25th, 2011

This was really my first time playing an RPG, and I wouldn't have started it except that my brother wanted to play it with me.
I found out that it has a great storyline and I was able to get all the trophies with one playthrough thanks to great guides. Very, very easy (except beating the Harvester on hard was slightly frustrating).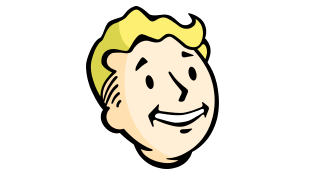 Fallout 3 + Operation: Anchorage, The Pitt, Broken Steel, Point Lookout, Mothership Zeta DLCs


"Platinum Trophy"
September 19th, 2011

This game was truly as great as everyone says it is. The V.A.T.S. system makes everything very easy (if you decide to use it) and I really enjoyed being able to switch from first-person to third-person at any time.
Unfortunately, by the time I began playing the DLCs, my gamesave was so glitchy that it froze every 5 minutes or so and I had to reset my PS3 continually.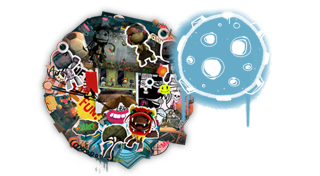 LittleBigPlanet + Metal Gear Solid Level Kit DLC


"100% Complete"
December 1st, 2011

This is the first platinum I earned on my new PSN ID, and I just played this game since it was free from Sony. I ended up have a great time, and it reminded me a lot of Super Mario Bros., actually.
My brother got the GOTY edition with his PS3, so I got the MGS DLC trophies as well. All trophies were very easy.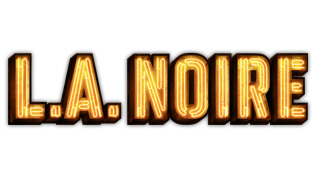 L.A. Noire + A Slip of the Tongue, The Naked City, Nicholson Electroplating, Reefer Madness DLCs


"Platinum Trophy"
May 8th, 2012

I had a lot of fun with this game. It was a great concept for detective work in a police game, and the trophies were paced very well. It stayed entertaining and rewarding to the end.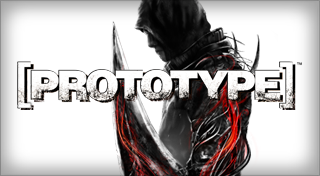 Prototype



"Platinum Trophy"
June 3rd, 2012

This was absolutely one of the most fun games I've ever played on my PS3. It gave the same feeling of total power and control as Infamous, just much dirtier. My only complaint was getting platinums in all challenges. That was a little much, I think.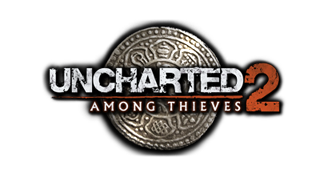 Uncharted 2: Among Thieves



"Platinum"
June 6th, 2012

Quality game from Sony. It was very long, and the trophies were pretty boring, but the visuals were amazing. I am definitely considering adding the third installment to my future games.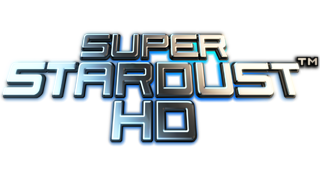 Super Stardust HD
100% on June 11th, 2012

Another quality game from Sony. I got it as part of the welcome back special and have been playing it off and on over the last year. Gameplay was very fun and I never got tired of it. The two difficult trophies did take me a very long time to get, though.
Currently working on:
Batman: Arkham City (80%)
Call of Duty

®

: Black Ops II (7%)
CATHERINE (JP) (34%)
Dead Nation (51%)
DJ Hero (64%)
God of War (82%)
God of War II (91%)
Red Dead Redemption (16%)
The Simpsons

™

Arcade Game (19%)
SSX Trophy Set (61%)
Uncharted 2: Among Thieves (73%)
Edited by deeprogress, 17 March 2013 - 09:27 PM.